Shop with confidence.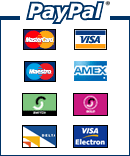 PayPal available for orders up to £500.00

Motorcycle Tyres
Motorcycle & Scooter Tyre Specialists
Contact us for competitive prices on our tyre selection.

Hot Offer
Our Price £1199.99
Offer £1079.00
Now 10% / £120.99 below RRP!






Blackburn Motorcycle & Scooter Centre
Lancashire's Premier Motorcycle Sales & Repair Centre
Blackburn Motorcycle & Scooter Centre is located in the North West of England in Blackburn, Lancashire.
We have a huge superstore which comprises of a motorcycle sales department, clothing department, helmet department, motorbike parts & accessories department, security department and a large motorcycle workshop facility.
Whether you're looking for a new or used motorcycle or scooter, our showroom is full of high quality bikes and mopeds from the leading brands. We have a large fully equipped motorcycle workshop with experienced motorcycle technicians where all repair and service work is undertaken. We offer a Ride In – Ride Out tyre fitting service 6 days a week supplying motorcycle tyres from the leading brands. We also offer MOTs on motorcycles and scooters of any engine size.
We have a large parts department where our trained staff are knowledgeable and ready to help with any questions you may have. Whether your looking for a service kit for a 50cc scooter or a genuine motorcycle part for a 1000cc Cruiser, we always go that extra mile to ensure customer satisfaction.
We have a huge selection of Chinese motorcycle parts in stock along with aftermarket products which are compatible with our ever growing Lexmoto & Pulse motorcycle and scooter range. Blackburn Motorcycle & Scooter Centre are the Number 1 Dealer in the Northwest for Lexmoto & Pulse motorcycles & scooters. We are one of biggest specialist dealers in the UK for learner legal 50cc - 125cc mopeds and motorbikes.
Whateverwheels Motorcycle Training is situated in the heart of lancashire just of the M65 in Blackburn, based on the site of Blackburn Motorcycle & Scooter Centre. The Northwestss Premiere Motorcycle Centre, whilst training you can browse the huge selection of motorcycles, scooters and clothing. Whether you are purchasing a motorcycle or scooter from us or would just like to undertake motorcycle training using us, we are the people to speak to. We are situated in the ideal location as Darwen is the local motorcycle DSA test centre meaning you can train in the area of your test.

Genuine Motorcycle Parts
At Blackburn Motorcycle & Scooter we carry genuine parts for most leading brands of motorbike and scooter all at affordable prices! Please contact us with any enquiries you may have.
Motorcycle Accident - Make A Claim
Book A Service / Repair in Our Workshop
Huge Savings On Motorcycle Crash Helmets! Prices From £34.99 at Whateverwheels...
Ensure You Have The Correct Protective Clothing For Every Journey!
AKITO Summer Breeze Glove
Specials Offers Available Online Only! Grab Yourself A Bargain Before Its Gone...
News

5 Awsum Upgrades You Need!Motorcycles are far better than cars in almost every way - that much is obvious - but they do lack a fair few comforts that their four wheeled friends come with as standard. We've had a look around the net and talked to many motorcyclists and found that these five upgrades are the most popular. If you're looking to add a bit of comfort or some 'peace of mind' to your bike, then these are the first five additions you should be making! We're not talking about major bodywork here, we're talking about gadgetry and tooling!

Published Friday 24 July 2015