Motorcycle Tyres



Shop with confidence.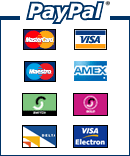 PayPal available for orders up to £200.00

Hot Offer
Our Price £1599.00
Offer £1299.00
Now 18% / £300.00 below RRP!










Ca
Call us for a valuation.
Blackburn Motorcycle & Scooter Centre
Lancashire's Premier Motorcycle Sales & Repair Centre
Blackburn Motorcycle & Scooter Centre is located in the North West of England in Blackburn, Lancashire.
We have a huge megastore which comprises of a motorcycle sales department, clothing department, helmet department, motorbike parts & accessories department, security department and a large motorcycle workshop facility.
Whether you're looking for a new or used motorcycle or scooter, our showroom is full of high quality bikes and mopeds from the leading brands. We have a large fully equipped motorcycle workshop with experienced motorcycle technicians where all repair and service work is undertaken. We offer a Ride In – Ride Out tyre fitting service 6 days a week supplying motorcycle tyres from the leading brands. We also offer MOTs on motorcycles and scooters of any engine size.
We have a large parts department where our trained staff are knowledgeable and ready to help with any questions you may have. Whether your looking for a service kit for a 50cc scooter or a genuine motorcycle part for a 1000cc Cruiser, we always go that extra mile to ensure customer satisfaction.
We have a huge selection of Chinese motorcycle parts in stock along with aftermarket products which are compatible with our ever growing Lexmoto & Pulse motorcycle and scooter range. Blackburn Motorcycle & Scooter Centre are the Number 1 Dealer in the Northwest for Lexmoto & Pulse motorcycles & scooters. We are one of biggest specialist dealers in the UK for learner legal 50cc - 125cc mopeds and motorbikes.
Blackburn Motorcycle & Scooter Centre Offers!
News