Contact us for info
01254438026



Shop with confidence.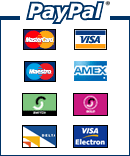 PayPal available for orders up to £200.00

Motorcycle Tyres
Motorcycle & Scooter Tyre Specialists
Contact us for competitive prices on our tyre selection.

Hot Offer
Our Price £49.99
Offer £34.99
Now 30% / £15.00 below RRP!


New Arrivals



Blackburn Motorcycle & Scooter Centre
Lancashire's Premier Motorcycle Sales & Repair Centre
Blackburn Motorcycle & Scooter Centre is located in the North West of England in Blackburn, Lancashire.
We have a huge megastore which comprises of a motorcycle sales department, clothing department, helmet department, motorbike parts & accessories department, security department and a large motorcycle workshop facility.
Whether you're looking for a new or used motorcycle or scooter, our showroom is full of high quality bikes and mopeds from the leading brands. We have a large fully equipped motorcycle workshop with experienced motorcycle technicians where all repair and service work is undertaken. We offer a Ride In – Ride Out tyre fitting service 6 days a week supplying motorcycle tyres from the leading brands. We also offer MOTs on motorcycles and scooters of any engine size.
We have a large parts department where our trained staff are knowledgeable and ready to help with any questions you may have. Whether your looking for a service kit for a 50cc scooter or a genuine motorcycle part for a 1000cc Cruiser, we always go that extra mile to ensure customer satisfaction.
We have a huge selection of Chinese motorcycle parts in stock along with aftermarket products which are compatible with our ever growing Lexmoto & Pulse motorcycle and scooter range. Blackburn Motorcycle & Scooter Centre are the Number 1 Dealer in the Northwest for Lexmoto & Pulse motorcycles & scooters. We are one of biggest specialist dealers in the UK for learner legal 50cc - 125cc mopeds and motorbikes.
Genuine Motorcycle Parts
At Blackburn Motorcycle & Scooter we carry genuine parts for most leading brands of motorbike and scooter all at affordable prices! Please contact us with any enquiries you may have.
Motorcycle Accident - Make A Claim
Book A Service / Repair in Our Workshop
Huge Savings On Motorcycle Crash Helmets! Prices From £34.99 at Whateverwheels...
Ensure You Have The Correct Protective Clothing For Every Journey!
Specials Offers Available Online Only! Grab Yourself A Bargain Before Its Gone...
News

Slam pit bikes are now in stock! We are now an authorized dealer for Slam Motorcycles where we offer entry level pit bikes through to race spec'd machines!
Published Thursday 25 September 2014
Our Facebook Page Has Taken Off! We now have over 10,500 Likes on our Facebook Page! Join us now and get exclusive offers, customer reviews and much more...
Published Thursday 25 September 2014
Whatever Wheels are now on Twitter! We have now joined the social media network Twitter! follow us on twitter for our latest tweets which will include new arrivals, store ride outs and special social media offers!
Published Tuesday 22 July 2014