Motorcycle Tyres



Shop with confidence.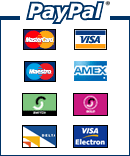 PayPal available for orders up to £200.00


Blackburn Motorcycle & Scooter Centre
Lancashire's Premier Motorcycle Sales & Repair Centre
Blackburn Motorcycle & Scooter Centre is based in the North West of England, Blackburn, Lancashire. Our brand new megastore has a motorcycle sales department, clothing & accessories department, parts department and a large motorcycle workshop. Whether you're looking for a new or used motorcycle or scooter, our showroom is full of high quality bikes and scooters from the leading brands. We have fully equipped motorcycle workshops with experienced motorcycle technicians where all repair and service work is undertaken, we offer a Ride In – Ride Out tyre fitting service 6 days a week. We also offer MOTs on motorcycles and scooters of any engine size. We have a large parts department where our staff are very knowledgeable and ready to help with anything you may need, whether its a part or accessory for a 50cc scooter or something for a 1000cc Cruiser, we always do our best to help you. We have a large selection of Chinese motorcycle parts in stock along with aftermarket products which are compatible with our ever growing Lexmoto & Pulse motorcycle and scooter range. Blackburn Motorcycle & Scooter Centre are the Number 1 Dealer in the Northwest for Lexmoto & Pulse motorcycles & scooters. We are one of biggest specialist dealers in the UK for learner legal 50cc - 125cc mopeds and motorbikes.

We buy and sell used motorbikes and moped all year round which we purchase from auctions and private sellers, all bikes are HPI clear and checked through before sale. If you're looking to sell your motorcycle we offer cash purchases or will settle your finance, call us for a valuation.
News