Take longer to look for bikes


Shop with confidence.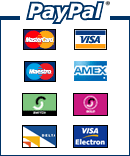 PayPal available for orders up to £200.00

Hot Offer

BOX HELMETS BX-1 Plain Matt Black

Our Price £49.99
Offer £44.99
Now 10% / £5.00 below RRP!

New Arrivals

LEXMOTO Street 125cc Commuter - Leaner Legal - Lexmoto Motorcycles - DFE125-8A
On The Road Package £125.00 per each
CARRIAGE:
Add item to Basket to show carriage costs
(you can easily remove it)
Model Year
5 Years Parts & Labour Warranty
Product Options
Blue - Unavailable,
Black IN STOCK,
Red - Unavailable
Description
Blackburn Motorcycle & Scooter Centre would like to introduce the Lexmoto Street 125cc Learner Legal Commuter Motorcycle.
Blackburn Motorcycle & Scooter Centre are your No1 dealer for Lexmoto Motorcycles & Scooters, We are situated in Blackburn, Lancashire. We ensure all of our motorcycles are to the highest standards, we do this by completing all the following on every motorcycle and scooter:-
* PDI Safety Checked (Pre Delivery Inspection)
* Registration with the DVLA
* Taxed for 12 Months
* One Gallon Of Fuel
* Test Ride
* Number Plate
* Tax Disc Holder
* Unlimited 5 years Warranty
* Full Valet

WARRANTY - We have confidence in our products which is why we offer the best warranty package in the country on all of our Lexmoto motorcycles and scooters. All Lexmoto vehicles come with 5 years unlimited mileage parts & labour warranty.

Lexmoto Street Overview
At long last, a stylish and affordable option for motorcycle lovers. Large and robust enough to cope with everyday demands and weekend pursuits, the Street looks and feels every part a serious commuting option thatís very pleasing to the eye. A massive fuel tank means petrol-station hopping is a thing of the past and with its smooth 5-speed transmission from the overhead cam engine, this model is perfect for those new to the world of motorcycles, as well as those considering moving onto something bigger in the future.

MAX SPEED
104 Kph
MAX POWER
7.9 Kw at 8500rpm
MAX LOAD
150Kg
ENGINE SIZE
124 cc
ENGINE TYPE
Single Cylinder, 4 Stroke, Air Cooled
ENGINE BRAND
K157FMI
TRANSMISSION TYPE
Manual
GEAR TYPE
1 Down - 4 Up
CLUTCH TYPE
Hand Operated
DRIVE TYPE
Chain
START SYSTEM
Electric Start
IGNITION TYPE
CDI
BATTERY VOLTAGE
12
FRONT TYRE
2.75-18
REAR TYRE
3.25-18
TYRE MODEL
Tubeless
FRONT SUSPENSION
Telescopic Forks
REAR SUSPENSION
Twin Shock Absorber
FRONT BRAKE
Disc
REAR BRAKE
Drum
SEAT HEIGHT
820mm
WHEELBASE
1330mm
OVERALL LENGTH
2050mm
OVERALL WIDTH
720mm
OVERALL HEIGHT
1085mm
Unladen Weight
112 Kg
Features
Click to view a write up from the twist n go magazine [LINK WORDS]
Reviews / Write Ups
[Lexmoto Street Review]
As with any product, specification is subject to change without prior notification. You are advised to confirm current specification before buying.
Related Categories:
See also: Motorcycle/Scooter » 200cc + Scooters
See also: Motorcycle/Scooter » 500cc + Motorcycles
See also: Motorcycle/Scooter » 50cc Motorcycles

----------------------------------------
See also: Motorcycle Accessories » General Accessories
See also: Motorcycle Accessories » Heated Grips
See also: Motorcycle Accessories » Intercom System
See also: Motorcycle Accessories » Luggage
See also: Motorcycle Accessories » Motorcycle Cover
See also: Motorcycle Accessories » Security - Anchor
See also: Motorcycle Accessories » Security - Chains
See also: Motorcycle Accessories » Security - Disc lock
See also: Motorcycle Accessories » Styling
See also: Motorcycle Clothing » Armoured Jackets
See also: Motorcycle Clothing » Armoured Trousers
See also: Motorcycle Clothing » Boots
See also: Motorcycle Clothing » Gloves
See also: Motorcycle Clothing » Ladies Clothing
See also: Motorcycle Clothing » Waterproofs
See also: Motorcycle Helmets » Helmet - Full Face
See also: Motorcycle Helmets » Helmet - Open Face
See also: Motorcycle Helmets » Helmet accessories
See also: Motorcycle Recovery » Motorcycle Services