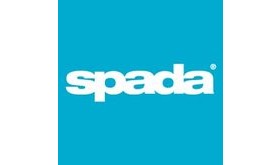 SPADA
Over the last ten years, we have constantly invested in the Spada brand to organically develop the quality and range so that we can offer the best possible options to UK bikers. The last decade has seen the Spada range transform entry level riding apparel from a low cost need to a credible option for motorcyclists who want to purchase high quality and usable gear. Spada can now offer UK bikers a wide-ranging mix of high quality clothing with fantastic margins, from one piece leathers to all-weather hi-tec textile clothing as well as a more fashionable 'urban' range for the commuter or casual rider.

We understand that by providing the best gear and most suitable apparel to motorcyclists, we can help improve the quality of the ride and therefore keep riders on their bikes longer. And because everybody at Feridax has a hugh knowledge and experience ??" from the Boardroom down to the shop floor, we can guarantee that we understand what makes the perfect clothing and we are constantly aiming to produce the perfect mix of quality and value.

Always a top performer in magazine tests, Spada motorcycle clothing is becoming incredibly popular amongst motorcyclists who recognise excellent value for money.
If you can't find the items you are looking for within our main site, you should be able to view the complete range from SPADA by visiting their own website: (although please be aware that not all products may be available within the UK)
VISIT
SPADA Website