Value my Bike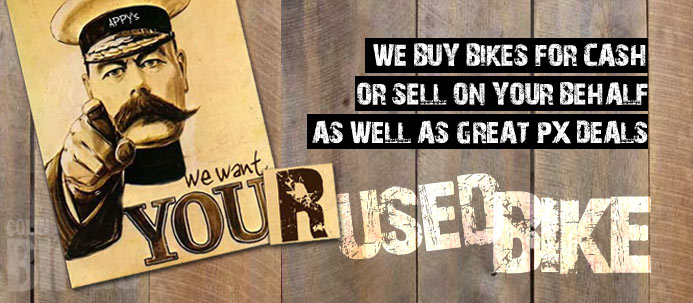 If you're looking for a fast and easy way to sell your motorcycle or would prefer to avoid the hassle that selling a bike privately can entail, we are here to help! Whateverwheels motorcycle & scooter Centre are always looking for quality used motorbikes to buy or to sell on your behalf from our megastore.
If you're looking to sell a road bike or offroad bike, you can trust us to take the pain out of selling your motorcycle.? If you can't get your motorbike to us, we'll happily come out to have a look at a location that's convenient to you.
Selling for cash
If you just want to sell your motorcycle, get in touch with us to discuss an expert valuation. We'll give you an honest opinion of what we believe your bike to be worth. If you're happy with that price, let us have your bank details and we'll transfer the money in to your account on receipt of your motorcycle and documentation. It's that easy.
Sale or return
If you'd prefer us to sell your motorcycle on your behalf, it's just as easy. We'll have a look at your bike with you and discuss what we believe it should be priced at. We'll display your motorcycle in our huge showroom and take care of the advertising. We'll keep you informed of interest from buyers and won't sell the bike for less than our agreed price without getting your agreement. It's so easy and your sale benefits from the footfall through our shops and the weight of our advertising. What's in it for us? We take a small commission that is agreed with you upfront. Simple.
Get in touch today
Whether selling your bike to us, or asking us to sell it on your behalf, you won't have to deal with the tyre-kickers, the waiting in for viewing appointments, having the responsiblity of making sure you get paid, the risk of test riders etc.
Get in touch with us on 01254438026 to discuss a valuation of your motorbike. We don't do valuations without seeing your bike - no two motorcycles ever have the same life, so we want to see exactly what condition is in so that you're getting what you deserve for your bike, and we know what we're buying.