Blackburn Motorcycle & Scooter Centre - Lancashires leading motorcycle & scooter tyre specialist!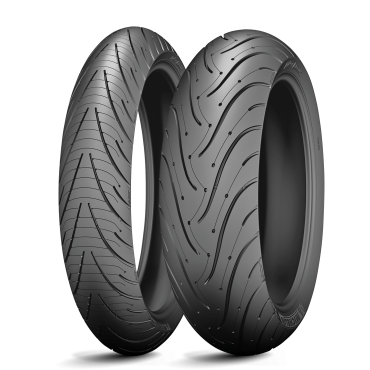 If your looking for motorcycle tyres your in the correct place.  Here at Blackburn Motorcycle & Scooter Centre, the Northwest tyre specialists we ensure our prices are competitive aswell as providing you with the correct service you require, whether your looking for advice on tyre selection or you know the tyre you require, we are available 6 days per week.  We have a large stock of tyres for all the major brands of bikes and scooters.
We pride ourselves on the service you receive which is why we always provide you with the tyres you want at the best price.
We carry all the leading brands such as Avon Tyres, BridgeStone Tyres, Continental Tyres, Dunlop Tyres, Maxxis Tyres, Metzeler Tyres, Mitchelin Tyres, Pirelli Tyres and many more!
We have huge workshop facilities at our megastore situated on Lower Philips Road, Blackburn, BB1 5QN, Lancashire.  This enables us to offer a Ride In - Ride Out Tyre Fitting Service aswell as wheel balancing and puncture repairs.
We are easy to find just off the M65 in Lancashire, within half an hour from Bolton, Manchester, Preston, Burnley & surrounding areas of lancashire.
We offer discounts on tyre sets and offer tyre fitting 6 days a week! If you cannot find the tyre your looking for, please contact us on 01254 438026 or email info@whateverwheels.co.uk
Contact us for advice on selecting the perfect tyre for your machine!
Tyre fitting from £10    -    Puncture Repairs from £15    -    Wheel Balancing from £6.50. If your require a paticular tyre please call for availability, main brands carried aswell as budget tyres.