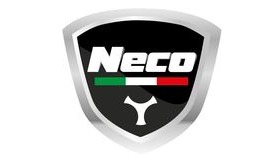 NECO
Blackburn Motorcycle & Scooter Centre have teamed up with Neco to provide their entire range of excellent vehicles to the UK scooter community!

NECO have been one of Europe's leading scooter brands for almost a decade. With a range consisting of cost effective entry level commuter scooters all the way up to the classically inspired Abruzzi range, NECO have something to suit everybody's needs and desires. With NECO rigorous quality control you will not only receive value for money, but also quality that is to the highest level.



At Whateverwheels we have one of the largest learner legal centres in the UK with over 200 motorcycles & scooters in stock! All of our staff are highly trained to ensure we can meet all of your needs, no matter what they may be.

Our megastore situated in Blackburn, Lancashire it packed with both new & used motorcycles from the leading manufacturers, a large selection of scooters from the big names in the industry as well as a collection of motorcycle clothing & accessories.
If you can't find the items you are looking for within our main site, you should be able to view the complete range from NECO by visiting their own website: (although please be aware that not all products may be available within the UK)
VISIT
NECO Website