LEXMOTO LXR 125
Friday 21 September 2018 Filed in: General
Now Available To Pre-Order. The long awaited sports motorcycle from Lexmoto is finally here.

We are excited to introduce to you, the newest addition to the Lexmoto range and the start of a new chapter for Lexmoto, the LXR 125.
The LXRs intimidating silhouette and an impressive set of features, the 125cc sports bike is here to dominate the market. Inspired by the track, the LXR is powered by an ultra-smooth liquid cooled engine surrounded by a sleek yet robust trellis frame. With confidence boosting dual front disc brakes, telescopic front and mono rear suspension, the LXR has been designed to provide the ultimate ride from the get-go.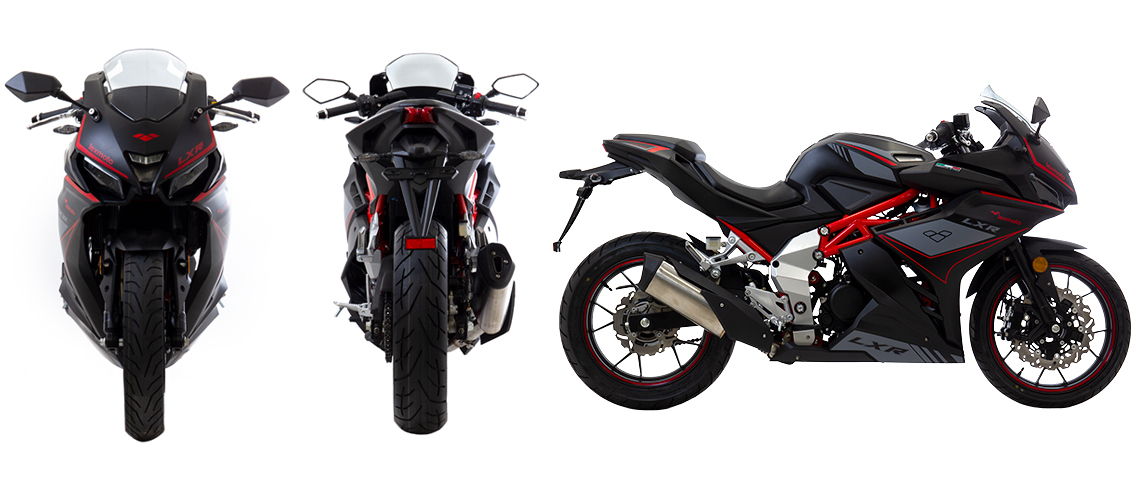 Pictured above is the black and red colour option but if you are wanting something a little brighter, the LXR is also available in blue and white.
We have dedicated time to develop and rigorously test this model to ensure that it reflects the high quality that we all expect from a motorcycle or scooter within the Lexmoto range. With the launch of the LXR, as well as the Chieftain and Engima, we know that this dedication to quality will carry through to all models.
The LXR marks a bold new direction for Lexmoto, and can be yours for only £2199.99 RRP!