Finance a better motorbike with Personal Contract
Whateverwheels Limited work very closely with the market leaders in Motorcycle Finance to provide our customers with what they want.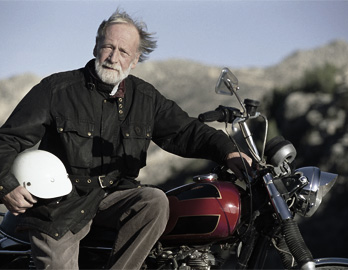 Ride On Personal Contract Purchase
you can keep your monthly payments lower by deferring a significant proportion of the amount of credit to the final payment at the end of the agreement. Agree an initial deposit, how many miles you are likely to ride each year and how long you want the agreement to run for and we will then calculate the Guaranteed Future Value (GFV) of your motorcycle and confirm your monthly payment. We will then submit your finance application and subject to your application being approved, you can just ride your motorcycle away.
There are three options at the end of the agreement;
(1) Part Exchange your existing finance agreement; new finance agreements are subject to status.
(2) Return the motorcycle and not pay the final balloon payment. If the motorcycle is in good condition and has not exceeded the allowed mileage you will have nothing further to pay. If the motorcycle has exceeded the allowed mileage a charge for excess mileage will apply.
(3) Pay the final balloon payment to own the motorcycle.
How it works
Choose your new bike from our huge collection, used motorbikes up to three years old can also qualify.
Set your maximum annual mileage.
Choose to repay over two or three years.
Choose your end of agreement option.
What are the benefits of Ride on Personal Contract Purchase?
Ride a better bike.
You set the amount of the regular payments you make based on your proposed annual mileage so you could finance a newer, higher specification motorbike, and part exchange* it for a new one every two to three years if you wanted to.
With a newer motorbike, it's reasonable to think you can expect
lower maintenance costs
.
Guaranteed Future Value*
. You choose your likely annual mileage and, dependent on term and mileage, the will calculate the Guaranteed Future Value of your bike at the end of the agreement.
Flexible choices.
You can set repayment periods, then take the best option for you when you reach the end - return the motorbike*, part exchange* it with the dealer for a new one or buy it outright at the pre-agreed price.
You can
budget with confidence
. Interest rates are fixed for the term of your loan, so your regular repayments will always be the same throughout the agreement..
Our documents are clearly written so you can be sure there are
no hidden extras
.
Ride away today.
No wasted hours online ticking boxes, holding on the phone, or complicated paperwork. The dealership arranges it all
. You just check the paperwork, sign on the dotted line and ride away.
Why choose Ride on Personal Contract Purchase?
Ride on Personal Contract Purchase is a type of hire purchase agreement that lets you keep your options open. You don't need to decide at the start - if your circumstances change over 3 years you've got options.
Who might like this product?
If you like to drive the newest motorbike.
If you like to keep your options open.
If you like to budget – you'll know the exact payment amounts each month and you can expect lower maintenance costs on a newer bike.
How can I find out more?





*All finance is subject to status and income. Applicants must be 18 or over, terms and conditions apply, guarantees and indemnities may be required. Whateverwheels Limited can introduce you to a limited number of finance providers based on your credit rating and we may receive a commission for such introductions.